Sowing the Seeds of The Heart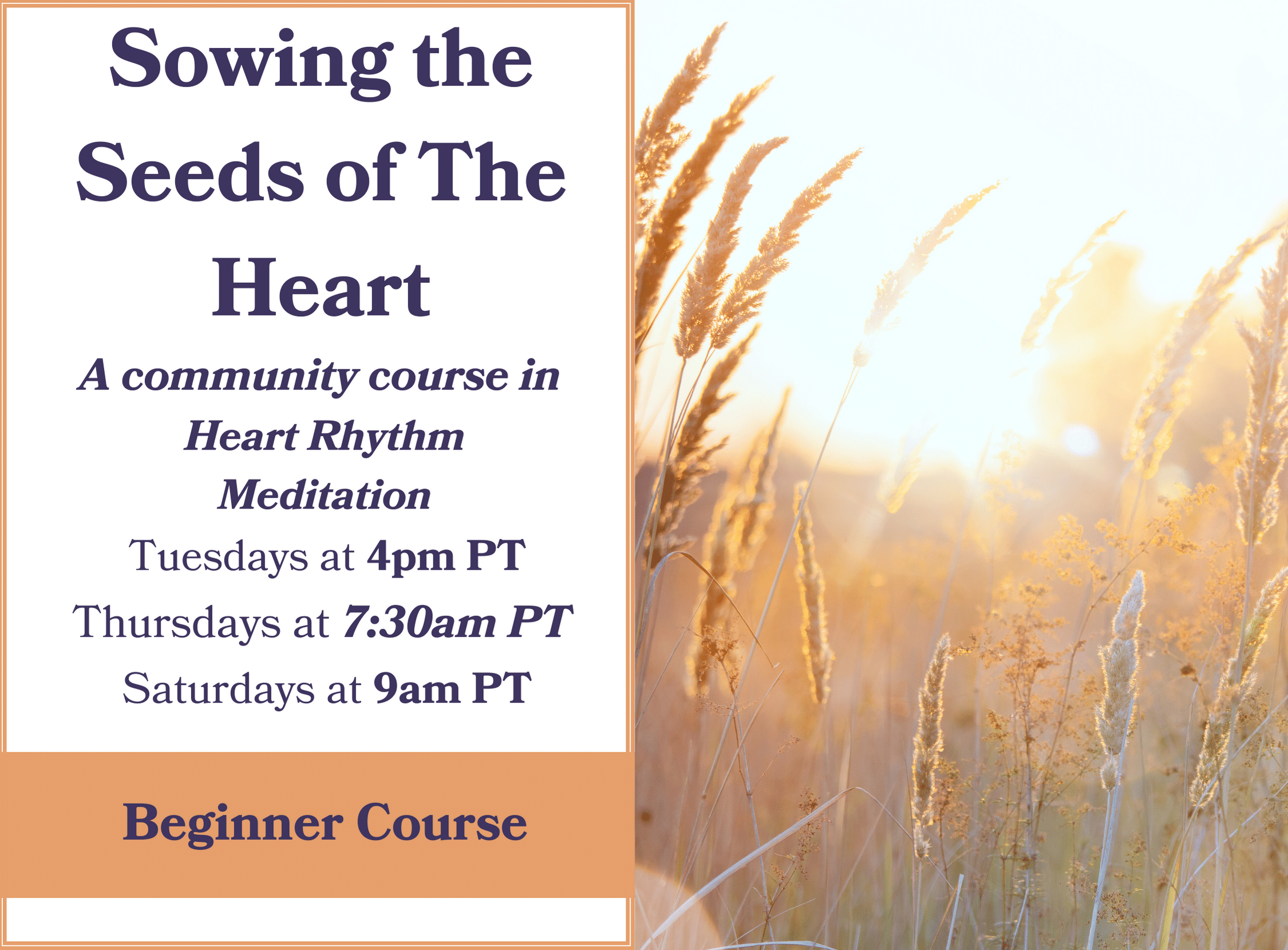 About Course
Join us for a transformative four-week experience this September! Dive into the world of self-discovery and inner harmony with our beginner class of the month.

We meet three times a week to explore meditation techniques and build a sense of community through the powerful practice of Heart Rhythm Meditation. This class is designed to welcome individuals of all backgrounds, whether you're new to meditation or an experienced practitioner.

Our skilled meditation instructors—Robin Carpenter, Beth Harris, and Rich Tobey—will guide you in mastering the art of synchronizing your breath and heart rhythms. You'll gain practical tools to incorporate into your daily routine.

With sessions scheduled at three different times each week, you can easily find a slot that suits your schedule. Feel free to attend one or multiple sessions. Whichever you choose, you're sure to gain new perspectives on your meditation journey.
Show More
Student Ratings & Reviews
No Review Yet