Heart Rhythm Meditation is an accumulation of ancient meditative techniques, including breathing practices, heart rate regulation, sound practices, all of which focus around both the physical and metaphorical heart. Throughout most of the pre-modern era, the heart was held as a sacred organ, the seat of the soul and where the character of a person was held. There were many spiritual practices that arose around this belief and iamHeart has looked at many of them and attempted to preserve some and update others for our modern worldview and problems. The Breath & Heart app's presentation of these techniques is a melding of ancient wisdom and modern science.
Two rhythms in your body can be made conscious and unconscious, the breath and the heartbeat.
Pulse through the iphone Camera
Your Heartbeat in Your Hands
The Breath & Heart App give you the tools to breathe along with your heartbeat! Synchronization of the breath and heart is the fundamental practice of Heart Rhythm Meditation but many of us find it difficult to find our own heart beat. This tool can help you create a synchronization of the two most fundamental rhythms in your body.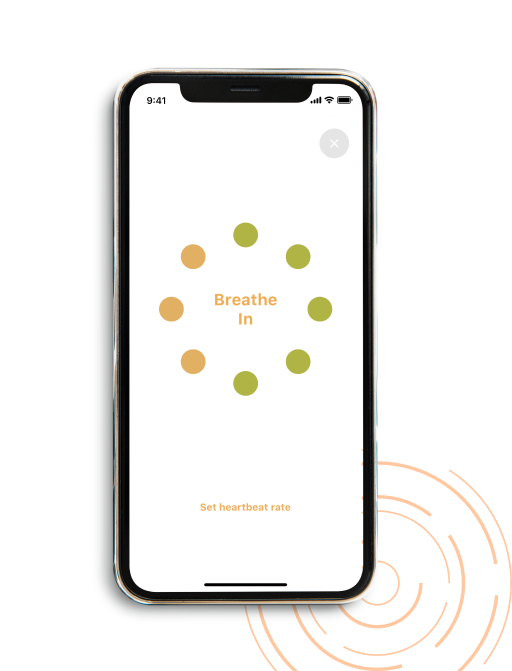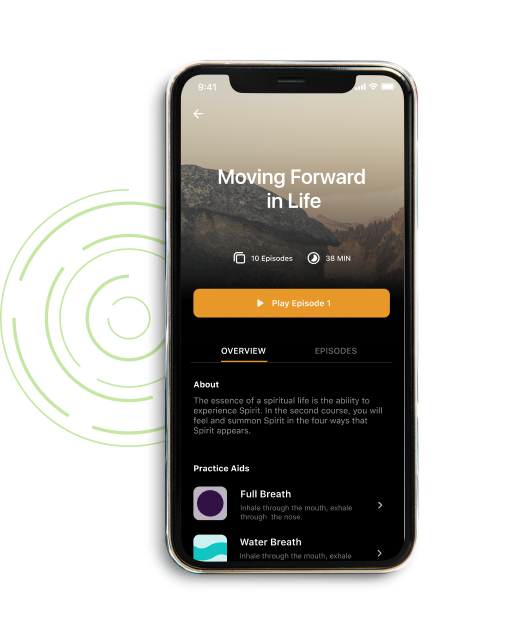 Journeys are a series of meditations and talks on a single topic. Go deep into some of the ancient teachings, given contemporary context by a group of amazing teachers that iamHeart has brought together over the years. These include advanced, and beginner meditation practices, as well as Exercises for Life, and esoteric and philosophical talks.
Meditations Based On Your Intentions
The Breath & Heart App give you the tools to breathe along with your heartbeat! Synchronization of the breath and heart is the fundamental practice of Heart Rhythm Meditation but many of us find it difficult to find our own heart beat. This tool can help you create a synchronization of the two most fundamental rhythms in your body.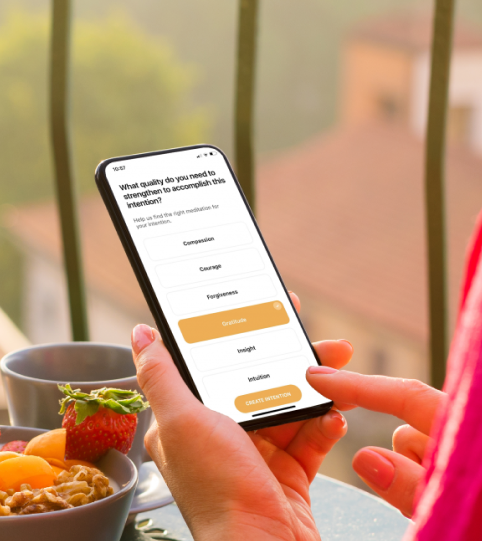 Dana Duclo is a certified School Psychologist and meditation teacher with decades of experience in the fields of psychology, education and meditation. She is a nervous system regulation specialist who teaches leading-edge approaches that help ease the effects of stress and trauma. Dana has been practicing and teaching HRM for over 16 years, is a graduate of iamU and the iamHeart Mentoring and Spiritual Leadership programs, and is a mentor and long-time member of the iamHeart community.
Gerred Clarke is the Executive Director of iamHeart and the director of development for the Breath & Heart app. He believes deeply in the mission of bringing people a deep understanding of themselves so they can become more purposeful, energize their lives, and search for their truths. He has found that the key to such understanding is knowing the heart—our value-driven and emotional self. He lives in Tucson with his fiancé Emily and dog Solbaer.
Robin Goldberg, DMD is a mother, partner, dentist, and meditation teacher in Connecticut, US. Her dental patients enjoy her gentle, calm, energy created by her meditation practice, and her meditation students and mentees enjoy her confident hospitality that she developed through her dental career. With her background in co-counseling, she is particularly interested in the effects of large societal influences on our individual journeys in life. She's a self-taught painter, player of guitar and mandolin, and improv comedy.
Jai Linda Turner has an MS in Psychology and has been a licensed therapist in private practice for over 25 years. She has specialized training in Eye Movement Desensitization and Reprocessing, EMDR, and Critical Incident Stress Management, CISM. For over 20 years, Jai has been practicing and teaching HRM. She is currently a mentor, iamHeart teacher, coach, Dean of Faculty, Hurqalya healer and on the iamHeart Board of Directors.
Jennifer Adrienne is a sociologist and a teacher. Her extensive teaching career spans a broad range of the social sciences and humanities, as well as the field of personal growth. Jennifer is an iamU graduate, teacher, and app contributor. Her background also includes specialized study in classical music and music therapy, which informs and inspires her understanding of the beauty and potential of each person she teaches
Aurelia is a Family Practice Physician in a small rural Kansas town. She have been a part of iamHeart since 2011.She is graduate of IAMU, Hurqalya, Graduate Program in Spiritual leadership, teachers training and mentor training. She has taught immersion courses and IAMU courses. She loves to teach the basics of HRM as well as more complex aspects of HRM. She also loves​ to help people in the topic of weight loss. She had her own weight loss journey where over several years she dropped 100 pounds and kept it off. HRM was a big part of her success. She also offers a medical perspective due to her professional background, but she does focus on meditation rather than medical advice with her mentees.
Khalilah has practiced HRM for 4 years and have been teaching for 1 year. She loves the practicality and simplicity of HRM. She believes greater peace, love, prosperity, and connection are all possible through HRM. And these simple meditation practices have been transformative in her life. She spent the majority of her adult life working as a natural health practitioner and coach. She's a licensed acupuncturist, trained in medicinal herbalism, bodywork, flower essence therapy, and various forms of energy work. She's currently exploring a new realm of work growing a small media company with her husband and 2 of her children. Her deepest intention is to see the greatness within others and to support the unfolding of their unique gifts to humanity.
Hannah has been practicing HRM for 10 years and dearly loves the community and spiritual connection she has found in iamHeart. She is a Montessori middle school humanities teacher and has a small private practice for nervous system regulation coaching and meditation. She believes in the infinite human capacity for resilience, compassion, and love.
Leah has studied and taught Heart Rhythm Meditation for over ten years. She has helped organize countless group retreats and has worked with individuals as a long-established meditation Mentor. With the energy she found in her heart and the support of her practice, she has learned how to: heal her own emotional trauma, overcome long-standing depression, balance hyper-sensitivity with personal strength, and calm inborn fear. Leah currently teaches yoga and meditation for her local community and co-hosts a popular livestream meditation show. She is dedicated to helping individuals overcome their obstacles, heal their emotional pain, and ease inner longing.
Brandon Ives is a teacher of meditation and a ​professional Hurqalya energy healer. His meditation classes are poetic but practical - a balance of clear instruction-of-task with invitations into the restorative undercurrent of the deep heart. He attempts to hold a few intentions for every meditation class he leads: -to make healing contact with the nervous system (by way of breathing well) -to retrain the energetic flow of somatic intelligence between the emotional centers of the body, and -to reacquaint one to the spiritual domains of Being, experiencing the transpersonal uniquely through one's heart.