Puran and Susanna Bair co-founded the Institute for Applied Meditation (iamHeart) in 1989. Combining their backgrounds in psychology, theater, science and mysticism, as well as their lived experience as husband and wife, parents and grandparents, they share an ever evolving integration of current science and ancient mysticism, offering Heart Rhythm Meditation as a practical and profound approach to the challenges of modern life. In this ongoing labor of love, Puran and Susanna honor the request made by their teacher Pir Vilyat Inayat Khan, to advance the practice of meditation, fostering greater empathy, healing and service in the world.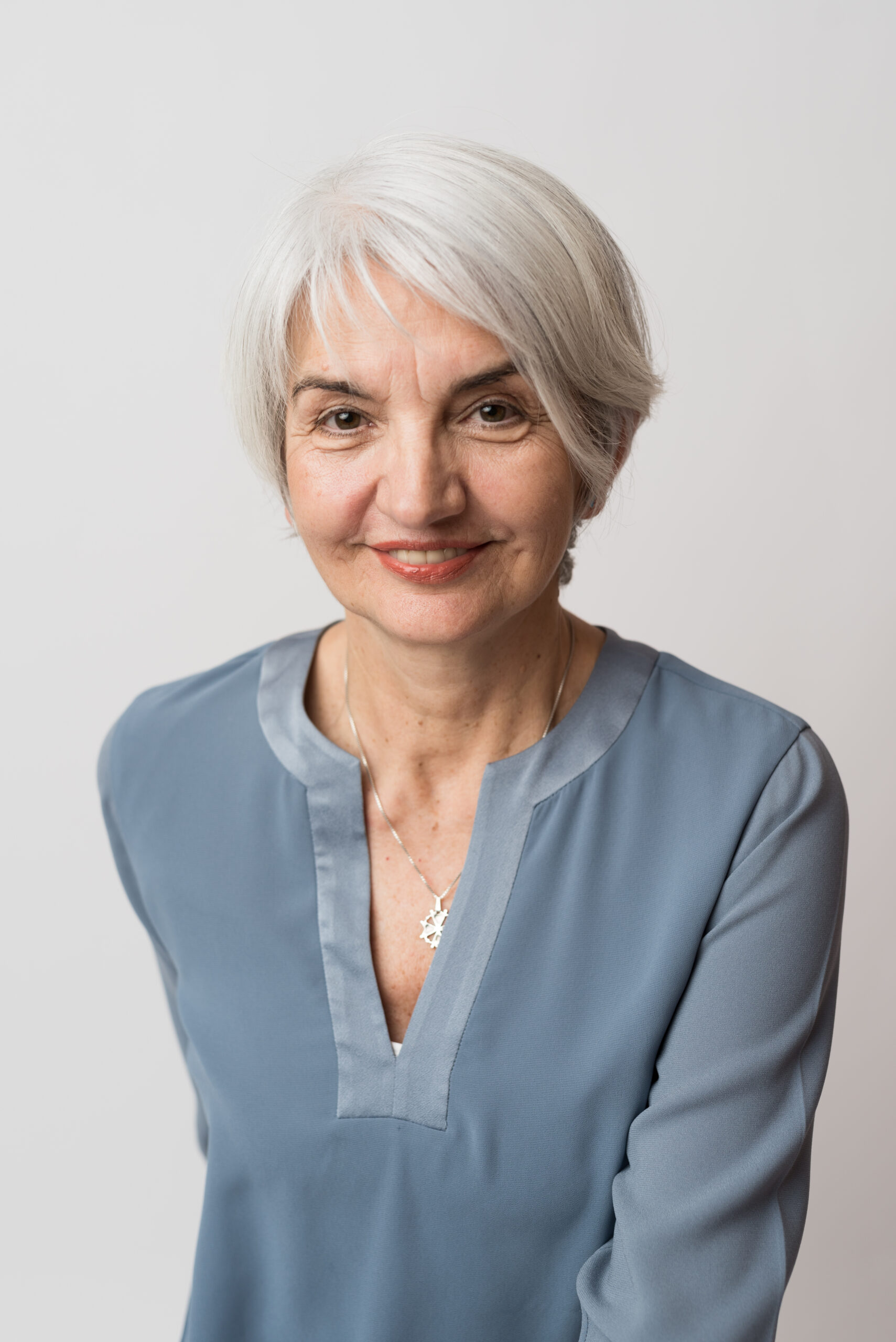 Co-Founder of The Institute for Applied Meditation
Susanna Bair, the president and co-founder of iamHeart, is an inspiring speaker and author at the forefront of the emerging cultural shift to a heart-centered society. She led the shift of iamHeart from transcendence to embodied, heart-focused spirituality.
Susanna is the co-author with her husband Puran of the books Follow Your Heart, Living from the Heart, and Energize Your Heart in Four Dimensions. Her ground-breaking paper, The Use of Self-Generated Sound in Modulating Consciousness delivered at the first World Council on Psychotherapy in 1996, has become a classic text defining a western view of the energy chakras and the use of vocalized sound to stimulate them.
Susanna specializes in designing transformational retreats. She serves as the lead Retreat Guide for iamHeart and she supervises the Mentoring Program. She has developed a series of popular CDs on meditation and modern spirituality, and she created Heart Rhythm Movement, based on her study of yoga and movement arts. Susanna's effectiveness in public presentation as well as in deeply personal encounters demonstrates the depth of her background and the authenticity of her personal, mystical experience.
"Every seeker after truth must remember one thing, that the first step in the path of truth is to become true to oneself." - Hazrat Inayat Khan
Co-Founder of The Institute for Applied Meditation
Puran is an American mystic, a foremost meditation teacher, and a pioneer in bringing heart-focused meditation to the public. An author, scientist and businessman, the curriculum designed applies authentic spiritual teaching to health, relationships and accomplishments. With his wife Susanna, he has co-authored three books on meditation. Living From The Heart was praised by Random House as being one of the most important texts ever written on meditation. Energize Your Heart In Four Dimensions provides a ground-breaking, energetic model of the heart and a method for heart development. Their most recent work is Follow Your Heart: The Map to Illumination
Puran is a successor of Pir Vilayat Khan (d. 2004), with whom he was privileged to have a close relationship over a 33-year discipleship. Pir Vilayat was the son and successor of Hazrat Inayat Khan (d. 1927), the first Indian sage to bring to the West the message of universal brotherhood and the mysticism behind all religions. Puran and Susanna were charged by Pir Vilayat with the continuation of his teaching and its marriage with science.