iamHeart is a 501(c)3 nonprofit devoted to uplifting humanity through sharing the practice of Heart Rhythm Meditation. iamHeart embraces people of all cultures, races, ethnicities, nationalities, sexual orientations, gender identities, faiths, experience levels, and backgrounds. All hearts are welcomed, celebrated, and cherished here
At iamHeart, our mission is to empower individuals, families, and communities to realize their full potential through the transformative practice of Heart Rhythm Meditation. We value authenticity, compassion, creativity, and collaboration, and strive to create a world where the heart centered awareness gained through meditation is an integral part of daily life, contributing to greater health, happiness, love, harmony and beauty for all.
I initially attended IAMU in 2011-2013 for my own personal development and to find my heart. What I discovered by witnessing my own, and now over 10 years of people going through this program, is that learning how to work with the energetic heart is the most transformative process I have ever seen. I have over 30 years of experience as a Psychiatrist trained in multiple modalities and this program is the most powerful hands down. Adding the techniques and self-knowledge obtained in this program to your offerings to patients or clients, is a game changer. This program is unique and fills a missing piece for so many. I heartily endorse the IAMU Certification Program for your professional and personal development.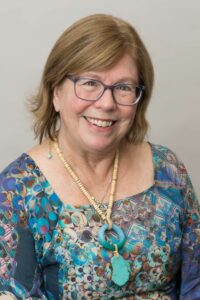 Teaching and sharing Heart Rhythm Meditation has become one of the greatest gifts in my life.  The connections formed through the heart are deep and real and open the door to a new and much-needed way of being in the world.  Through teaching, I have experienced time and time again how living from our hearts creates a sense of friendship and community that transcends the everyday.  There seems to be a craving in the soul of humanity to feel the deeper meaning of life and to experience the truth of our interconnectedness.  Heart Rhythm Meditation provides the tools to do just that.
One of the greatest gifts continues to be the deep sense of fulfillment that comes from touching the hearts of others and seeing how the practices give them the ability to heal and connect and experience life more fully from a place of being seen and accepted.  As time passes, all fear is dispersed, and the sharing becomes so beautifully vulnerable and open.  It's as if the soul sighs with relief to have found a sense of belonging.
In addition, my own life has become fuller and richer in so many ways and my personal practice continues to deepen.  Teaching has taught me an incredible amount about myself and has expanded my confidence and capabilities beyond what I used to feel was possible.   
Everyone who has an opportunity to teach will benefit not only from the effect that teaching has on the self but also from its profound impact on those being taught.  The bond created in the heart is beyond words.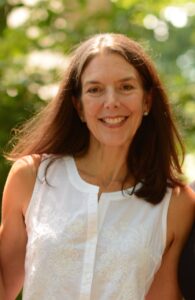 PROFESSIONAL Testimonials
Our work is to help you improve your health, relationships, and purposeful accomplishments, as you unfold the spiritual treasures within your heart.​
Transformative Testimonials
At iamHeart, we are dedicated to helping people cultivate inner peace, clarity, and purpose through the practice of Heart Rhythm Meditation. Our unique approach combines ancient wisdom with modern science to create personalized and group programs that address the specific needs and goals of each individual. Whether you are looking to reduce stress, improve health, enhance creativity, or deepen spirituality, let us guide you on your journey towards greater well-being and fulfillment.
The mission of iamHeart and its programs is to transform your view of the world and yourself