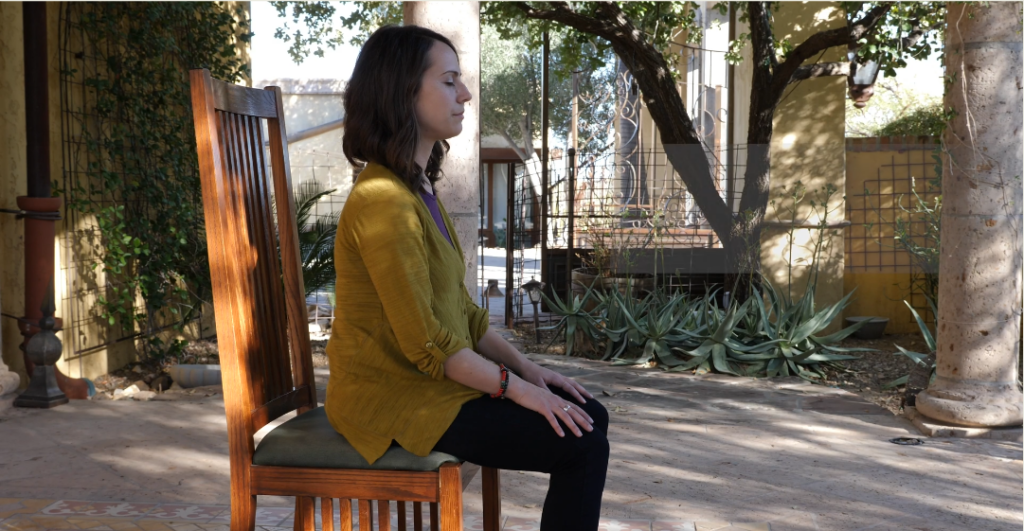 Heart Rhythm Meditation is one of the many beautiful forms of meditation developed over the course of human inquiry. A unique and central feature of HRM is our focus on feeling the two key rhythms of the body, the breath and the heartbeat. We find that attention to these rhythms nourishes the mind-body connection bringing us into a state of greater peace and harmony. Like the members of the orchestra playing in symphony, we enter a state of physical wellbeing and creative flow. In addition to sitting meditation, we use vocalized sounds, walking meditation, and off-the bench exercises for life for deeper integration and transformation. While meditation has at times been used to escape suffering, our ideal is to use this embodied practice as a rehearsal for earthly life as we creatively transform the relationships and conditions in which we live.
Why do we practice Heart Rhythm Meditation?
To get out of thought and into feeling – or out of the head and into the heart
To tune your inner systems, when you coordinate your breath and heartbeat and sit in an upright position, the inner workings of your body become in tune with one another. You can see it on a graph when you look at your heartbeat.
Most of these techniques are ancient spiritual practices that aim to help us connect to love and purpose. We meditate with the rhythm of our hearts to feel loving and energized.
What is Heart Rhythm Meditation?
Heart Rhythm Meditation may be thought of in some of the existing popular ways of meditation. It incorporates breath work, mindfulness adjacent practices, like attention on the breath and intention practices similar to loving-kindness, and sounds practices, similar to mantra meditation. The core practice in Heart Rhythm Meditation is attention on the heart and coordination of the breath and physical heartbeat. The meditation practices offered by iamHeart have their own lineage, including Hindu and Sufi meditation practices. We are a non-denominational non-profit devoted to spreading and using these practices for the betterment of individuals, communities, and humanity.