Love Lover and Beloved Deepening Weekend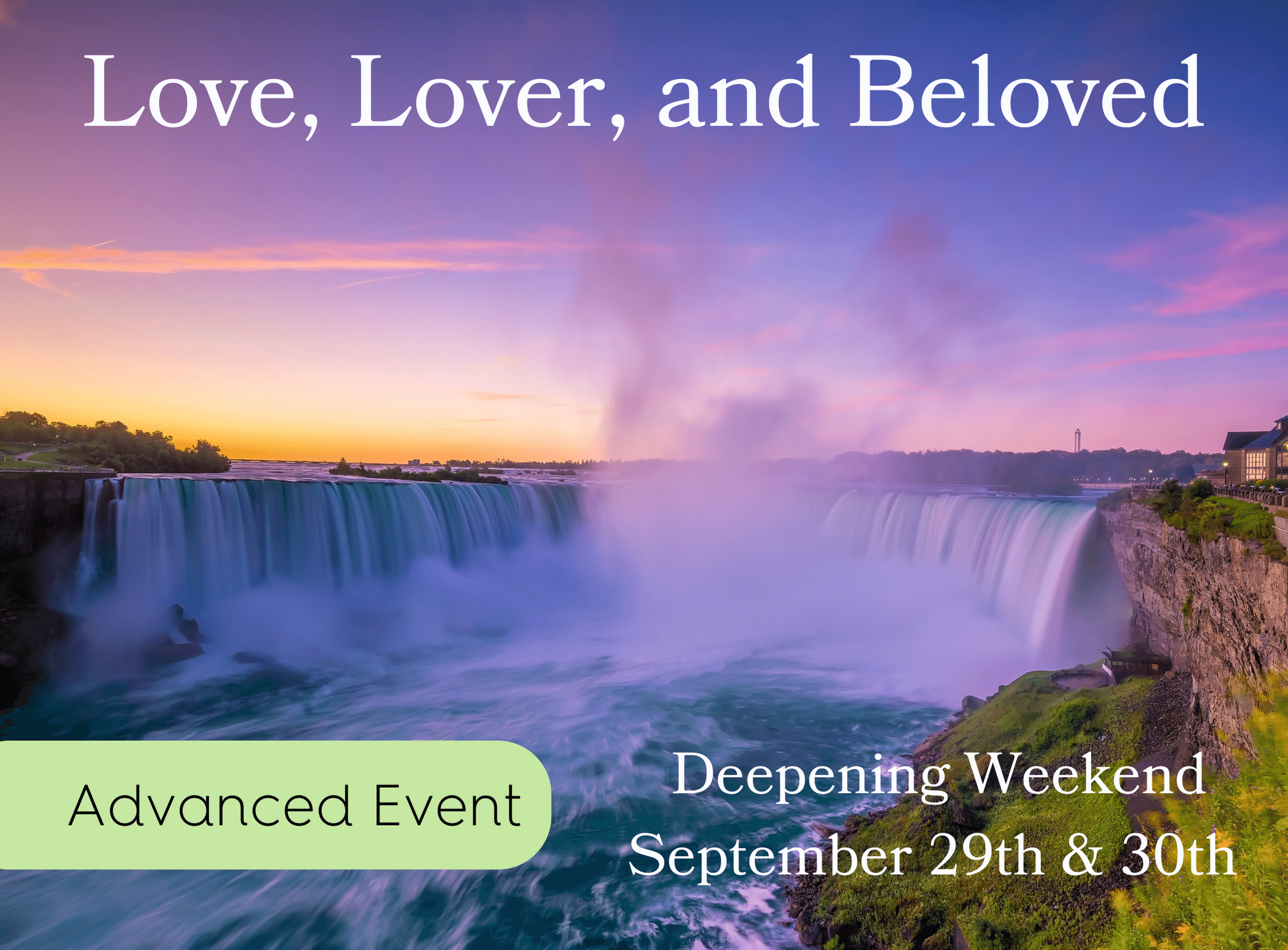 About Course
Friday evening, 5:00 – 7:00 pm PT
Saturday morning, 8:30 – 10:00am PT and 10:30am- 12:00pm PT
Saturday afternoon, 2:00 – 3:00pm PT
"The truly great souls become streams of love."  (Hazrat Inayat Khan)
In our weekend together, we will explore Love through Heart Rhythm Meditation, which opens our hearts to its direct, emotional experience.
Being "in love" is being in a place within your heart where you are never alone. With spiritual practice you can find that place and go there again and again.
Even if you have resisted the complete surrender of the beloved or the limitless generosity of the lover, you can open yourself to the full force of divine Love in meditation.  A moment's experience of pure Love lifts the curtain of duality that prevents one from recognizing the One Lover and Beloved in every relationship.
As the heart opens it unfolds our vulnerability and creativity, empathy and generosity, insight and courage.   With these inner resources, it is possible to reconstruct our capacity for unconditional Love and our ability to express Love as both lover and beloved.
When your heart is opened, you find the world is full of lovers and beloveds wherever you look,  for the illuminated lover creates beloveds and the luminous beloved creates lovers.  The love you find within yourself brings out love in the hearts of others and, by recognizing the beauty and creativity their hearts hold, you nurture the same in yourself.
Show More
Student Ratings & Reviews
No Review Yet