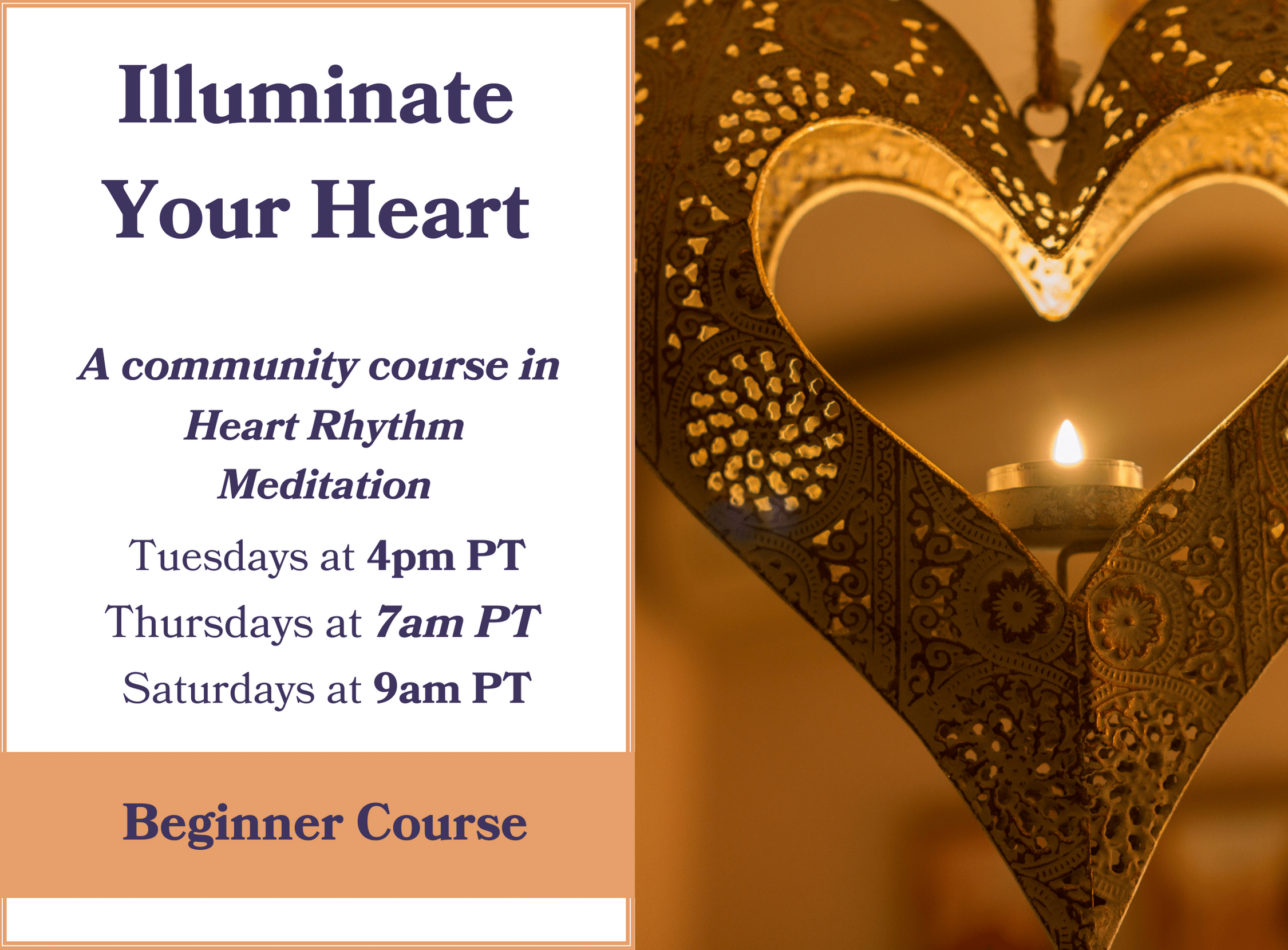 About Course
Discover the transformative power of Heart Rhythm Meditation in our class, "Illuminate Your Heart." This class is designed for all levels of experience, so whether you're a beginner or an experienced practitioner, we welcome you to join us on this journey of self-discovery and inner harmony.
Led by our seasoned meditation instructors, Robin Carpenter, Maureen DeBellis, and Rich Tobey, "Illuminate Your Heart" will guide you in synchronizing your breathing and heart rhythms to create a deep sense of tranquility and insight. Experience the benefits of reduced stress, improved emotional well-being, and enhanced heart health.
Join us for the "Illuminate Your Heart" Heart Rhythm Meditation class and unlock the power of your heart's wisdom. We look forward to embarking on this transformative journey with you!
Show More
Student Ratings & Reviews